Skip over navigation
College Assistance Migrant Program
CAMP Staff 
---
Director/Faculty
Michael Heim
P: 509-335-7018
Director for Migrant Education Student Access & Support (MESAS)
The College Assistance Migrant Program (CAMP)
Michael has worked to help farmworkers gain access to and be successful in higher education since 2004. Born in Walla Walla and raised in Pullman, WA he is a WSU Alumnus and has a strong belief that our students are deserving of CAMP's support services. They are resilient while pursuing their academic careers and dedicated to enhancing their lives through education. "It truly is a privilege to serve our CAMP scholars and help them realize their educational goals." He loves soccer, thinks green chile makes most things taste better, likes drinking Mexican Coca-Cola in 500 ml bottles, the color blue, action movies, and hanging out with his family on Friday nights.
Michael has served as a New Director Mentor/Coach for The National HEPCAMP Association and served as an external evaluator for HEP and CAMP projects. He also currently serves as the Chair for The National HEPCAMP Marketing and Communications Committee and on the Historical Committee. He currently teaches the UNIV 104 and UNIV 101 courses for CAMP students at WSU. Part of his historical research related to The College Assistance Migrant Program (CAMP) has been published in the Journal for Migrant Education. Future research includes measuring retention and graduation rates for students who are migrant and/or seasonal farmworkers (MSFW) and evaluating CAMP project effectiveness. He has spoken broadly at conferences regarding student success, approaches to academic coaching, academic advising, and federally funded project management and evaluation. 
Michael se ha dedicado a ayudar a trabajadores de la industría agrícola a acceder y a tener éxito en la universidad desde el 2004. Nativo de Pullman y graduado de WSU, él tiene la creencia de que nuestros estudiantes merecen el apoyo que se brinda por CAMP. Demuestran un alto nivel de perseverancia y dedicación para mejorar sus vidas por medio de la educación. "Es un verdadero privilegio servir a nuestros estudiantes de CAMP para ayudarlos a realizar sus metas educativas."
Academic Advisor & Retention Specialist
Jenny Pineda
P:
 

509-335-7469

Jennifer is a first-generation WSU alumnus who received her B.A. in Sociology with minors in At-Risk Youth and Human Development in the Spring of 2022 (Go Cougs!). Since then, she has worked as a College Adviser for UW College Advising Corps and is now the new Academic Advisor & Retention Specialist for the College Assistance Migrant Program.
She is passionate about advocating for students and families from underrepresented areas & providing them with the support that they need to reach their educational goals. In her free time, she enjoys reading, spending time with her family and friends, and going to the gym. 
Recruiter & Outreach Specialist
Daniela Carvajal-Macias
P: 509-335-8903
Daniela is a first-generation college graduate from Washington State University with her bachelor's degree in Political Science with a double minor in Woman Studies and Spanish. During her undergraduate. Daniela was a part of WSU CAMP and TRIO SSS. Along with being involved in a variety of student organizations; MECHA, APASC, BSU, Pre-Law Society, Crimson Group, and Mariposas Poderosas. Daniela is originally from Wenatchee, Washington, where her family currently resides. She is excited to be the recruiter for CAMP and being able to connect with students from all over the state. 
As a previous, WSU CAMP student herself and knowing how much it helped her, she wants to be able to reach out to those students who would benefit from CAMP. She enjoys being outside with her dogs, spending time with her family, and reading.
Program Coordinator
Elise Zeigler
P:
 

509-335-5782

Elise joins the WSU CAMP team from South Georgia. She graduated from Texas A&M University with an educational background in commercial agriculture and soil science. Her advocacy began in 2016 when she volunteered with local organizations to aid underrepresented populations in Georgia. Prior to WSU, Elise worked as the Administrative Assistant at Valdosta State University CAMP. "Being engaged in something bigger than myself has been a motivator throughout my educational and professional career. The goals and continuous efforts of CAMP is a blend of advocacy and being a part of our students' efforts towards their education achievements." Outside of the office, Elise enjoys listening to music, watching B-rated movies, learning new recipes, and spending time with her cat.
Clerical Assistant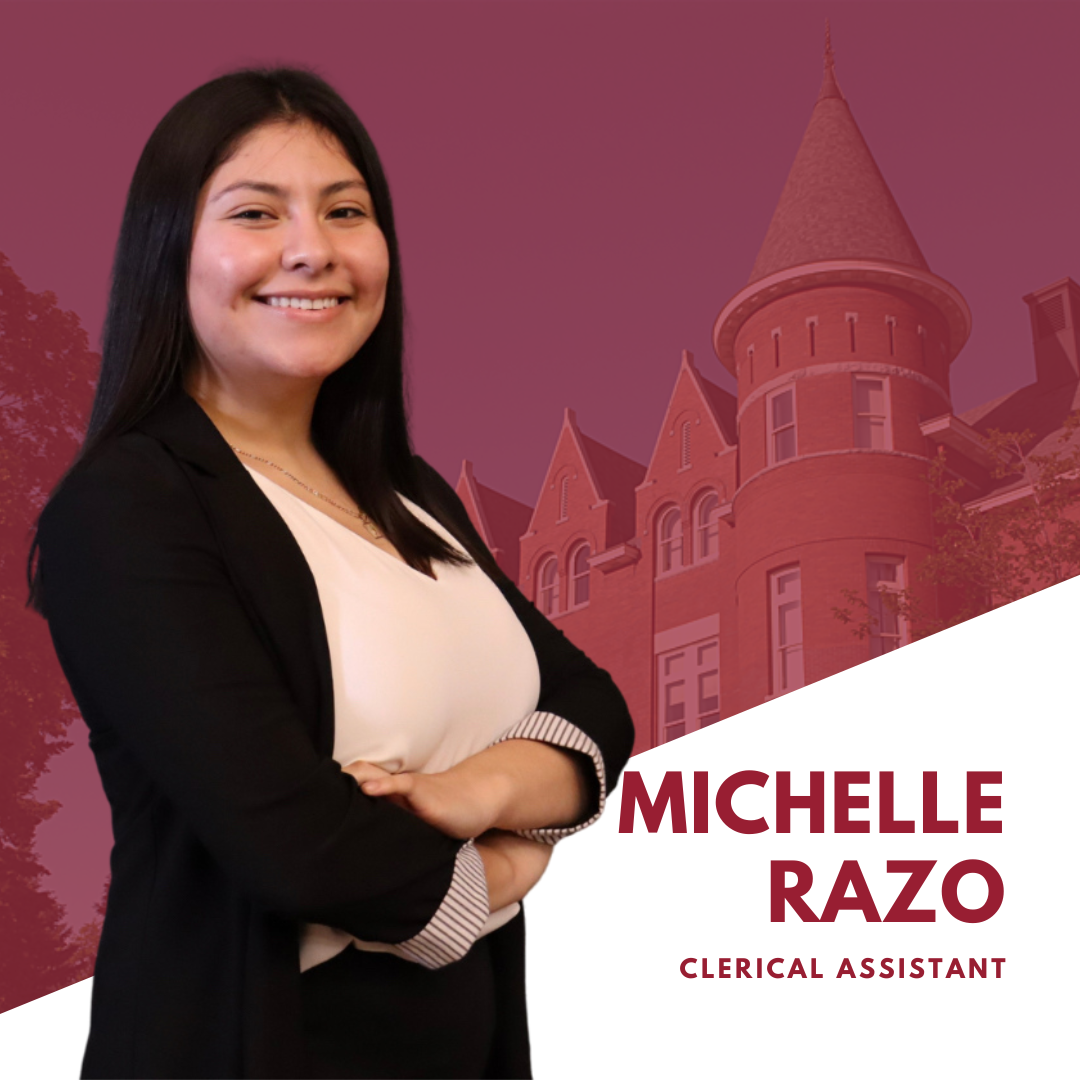 Michelle Razo
Michelle was born and raised in Grandview, WA and was a part of the 2021-2022 CAMP cohort. She is a first-generation college student entering her final year as a Genetics and Cell Biology major on the Pre-MD track. She enjoys helping underrepresented communities with her involvement on campus. She was a former mentor for the African American Student Center, a current member of the Multicultural Greek Council, and a member of Lambda Theta Alpha Latin Sorority, Inc. Michelle hopes to become a Family Physician in the future and help rural communities gain access to healthcare. She also aspires to start a nonprofit someday! In her free time, she enjoys reading, going to the gym, and listening to music.
Clerical Assistant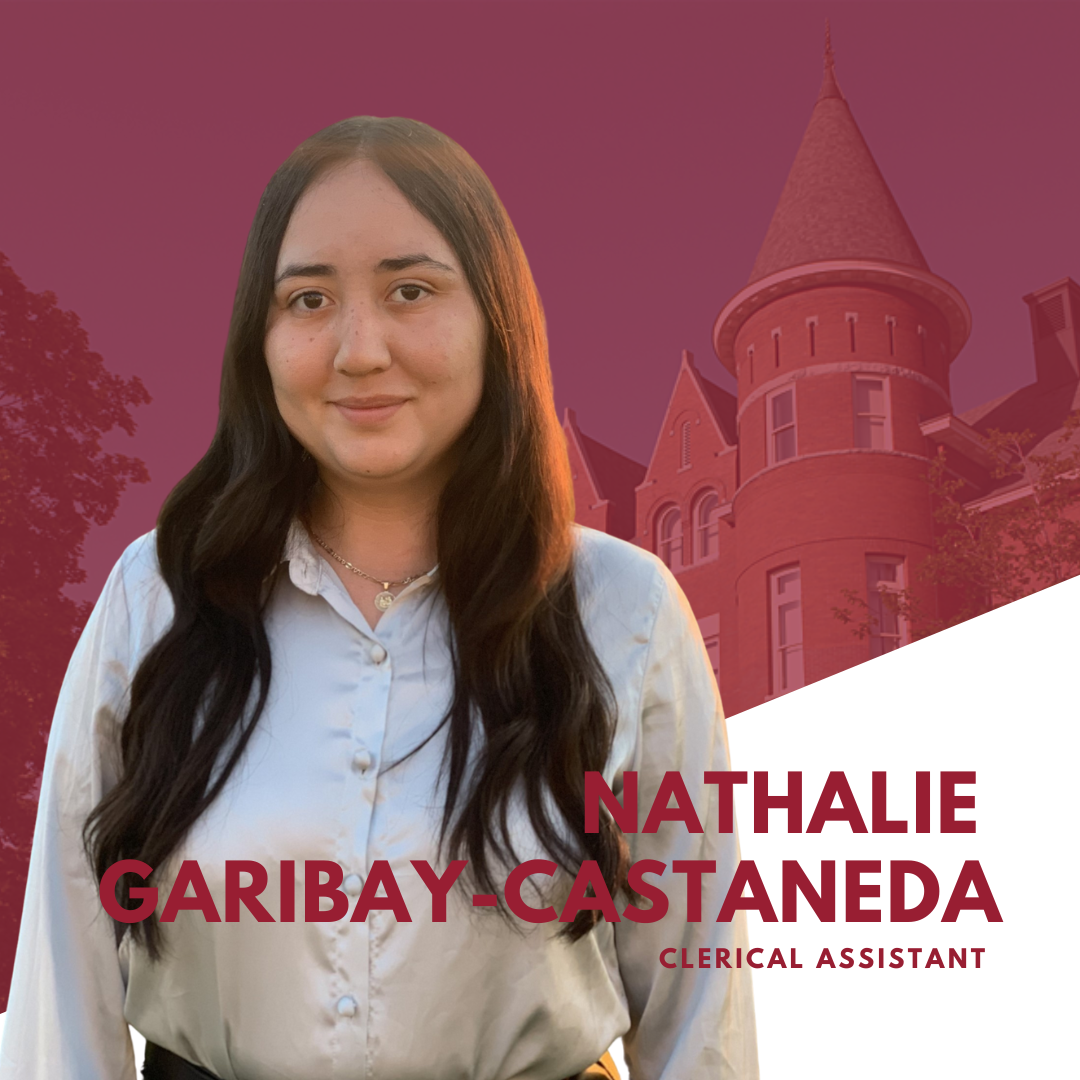 Nathalie Garibay-Castaneda 
Nathalie was born in 

was born in Las Vegas, Nevada but has lived in Sunnyside Washington since the 7th grade. She was a part of the 2022-2023 CAMP cohort. Currently she is double-majoring in International Business and Marketing. Being involved is super important to her, exemplified by the fact that she is the secretary for M.E.Ch.A de WSU. Nathalie is also a student mentor for MSS through the Chicanx/Latinx Center. She hopes to pursue a career in either agricultural business or marketing. Outside of work and school, she likes to eat, dance, and spend time with friends and family.
Assistant Data Analytics
Karen Magaña
Karen is from Pasco, Washington and a former CAMP student from the 2021-2022 cohort. She is a senior majoring in Data Analytics and minoring in English. On campus, she enjoys staying involved with the Data Analytics Club, the CAS Ambassador Program, and the Chicanx/Latinx Mentor Program. She loves spending time with her family and her dog Teddy, eating frozen fruit (especially mango), and swimming until dark. Karen is motivated by the impact that analytics can have on the initiatives of organizations or programs, such as CAMP.
Lead Tutor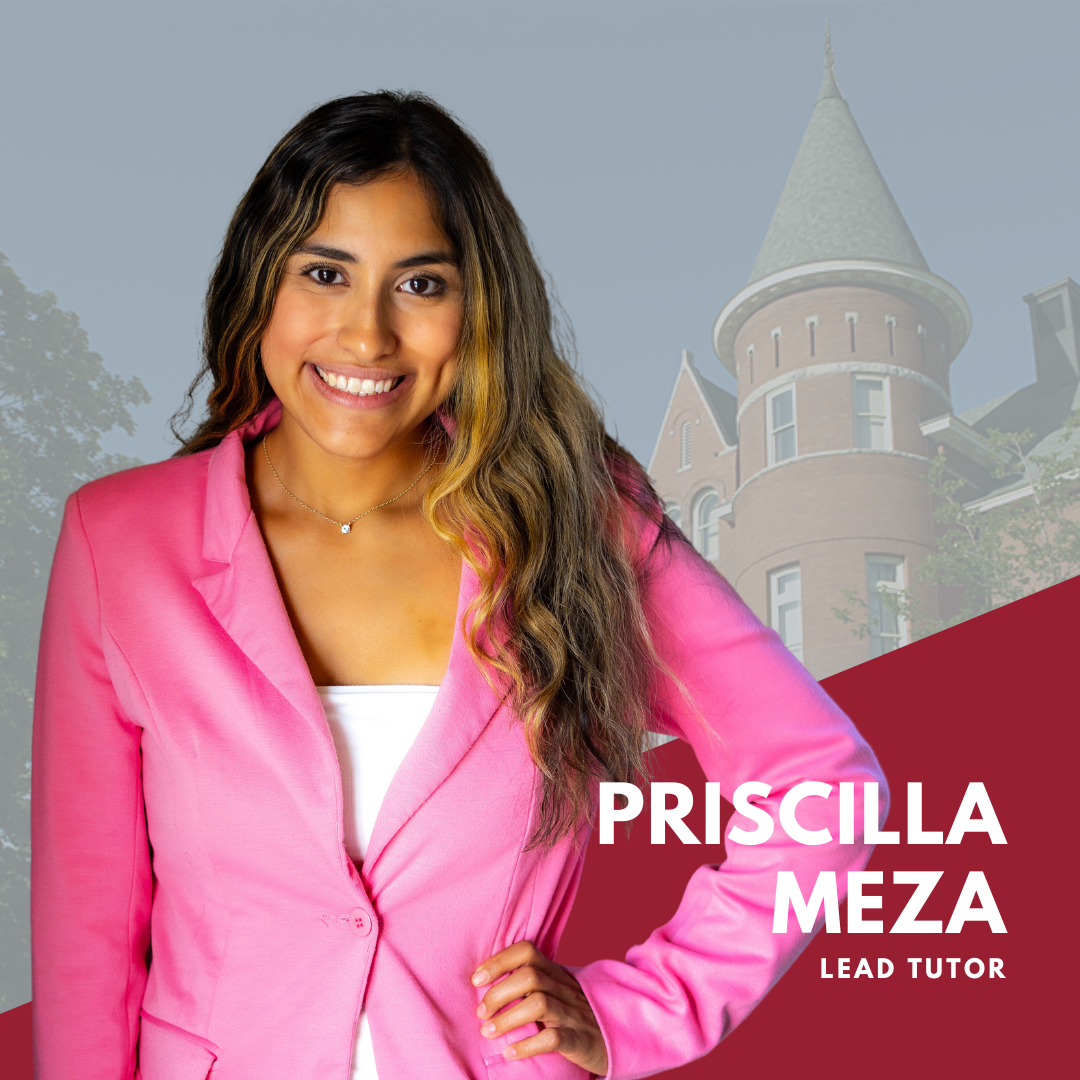 Priscilla Meza
Priscilla is from Pasco, Washington. She was a CAMP student in the 2020-2021 Cohort. Currently she is pursuing a degree in Kinesiology with a double minor in Strength & Conditioning and Entrepreneurship. She also loves to be involved in school and helping her community. She is involved in Pre PT/Ot Club, student-led conferences CASHE & VIBES, and a member of Sigma Lambda Gamma National Sorority Inc. Her goals are to graduate from Physical Therapy School and obtain a doctorate in physical therapy. In the future she plans on owning a physical therapy business in her hometown. During Priscilla's free time she likes to exercise, play volleyball, cook, and spend time with family & friends.
Tutor/Mentor: English & Writing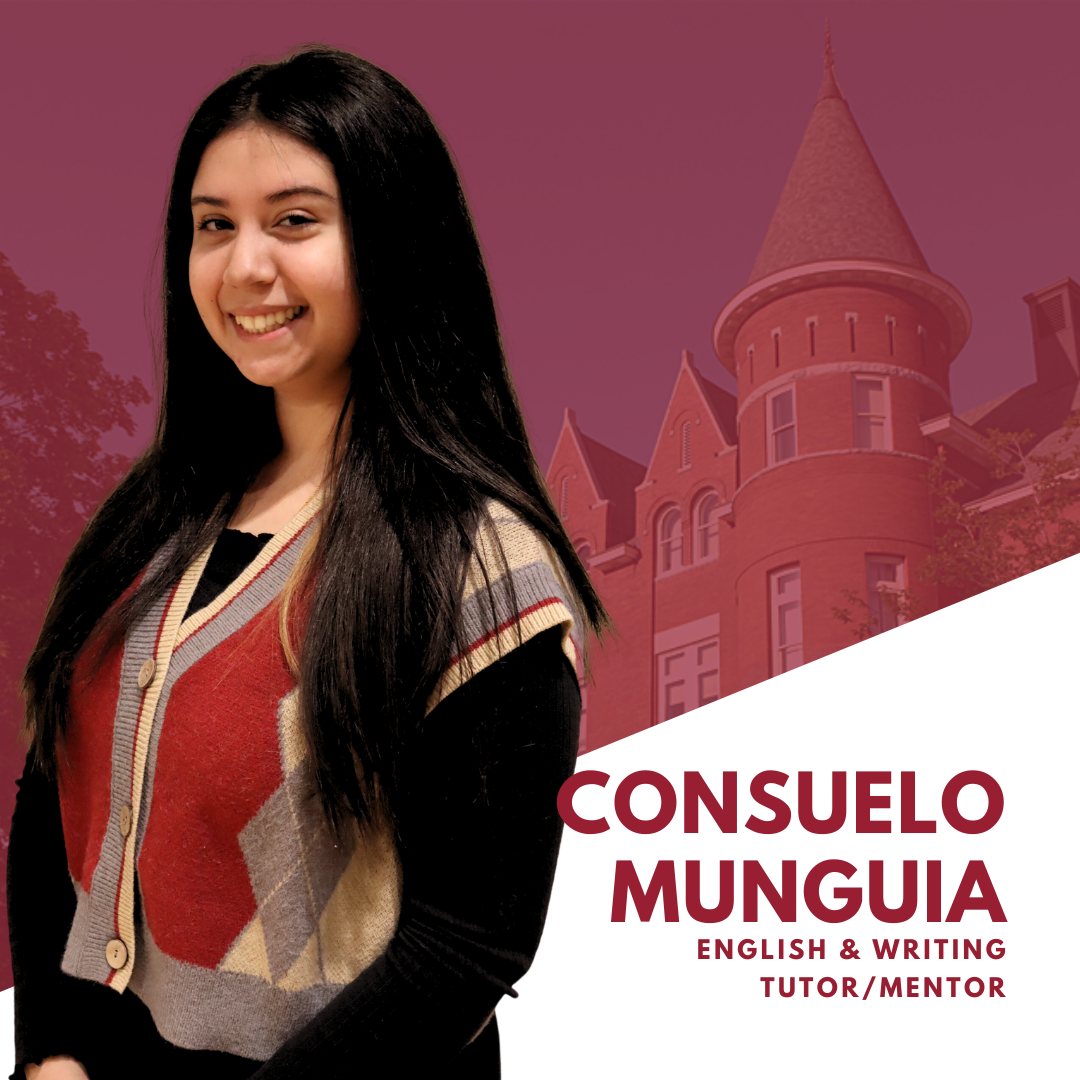 Consuelo Munguia
Consuelo was born and raised in the Yakima Valley. She was part of the 2022-2023 CAMP cohort. Currently, she is working towards a dual degree in Psychology and Speech & Hearing Sciences. During her free time she loves to spend her time reading and give every genre at least one chance! When pushing forward with her studies and life, Consuelo, loves to look into the positive and shoot for what's best, she prides herself in taking small steps because every step counts in the long run!
Tutor/Mentor: Math & Science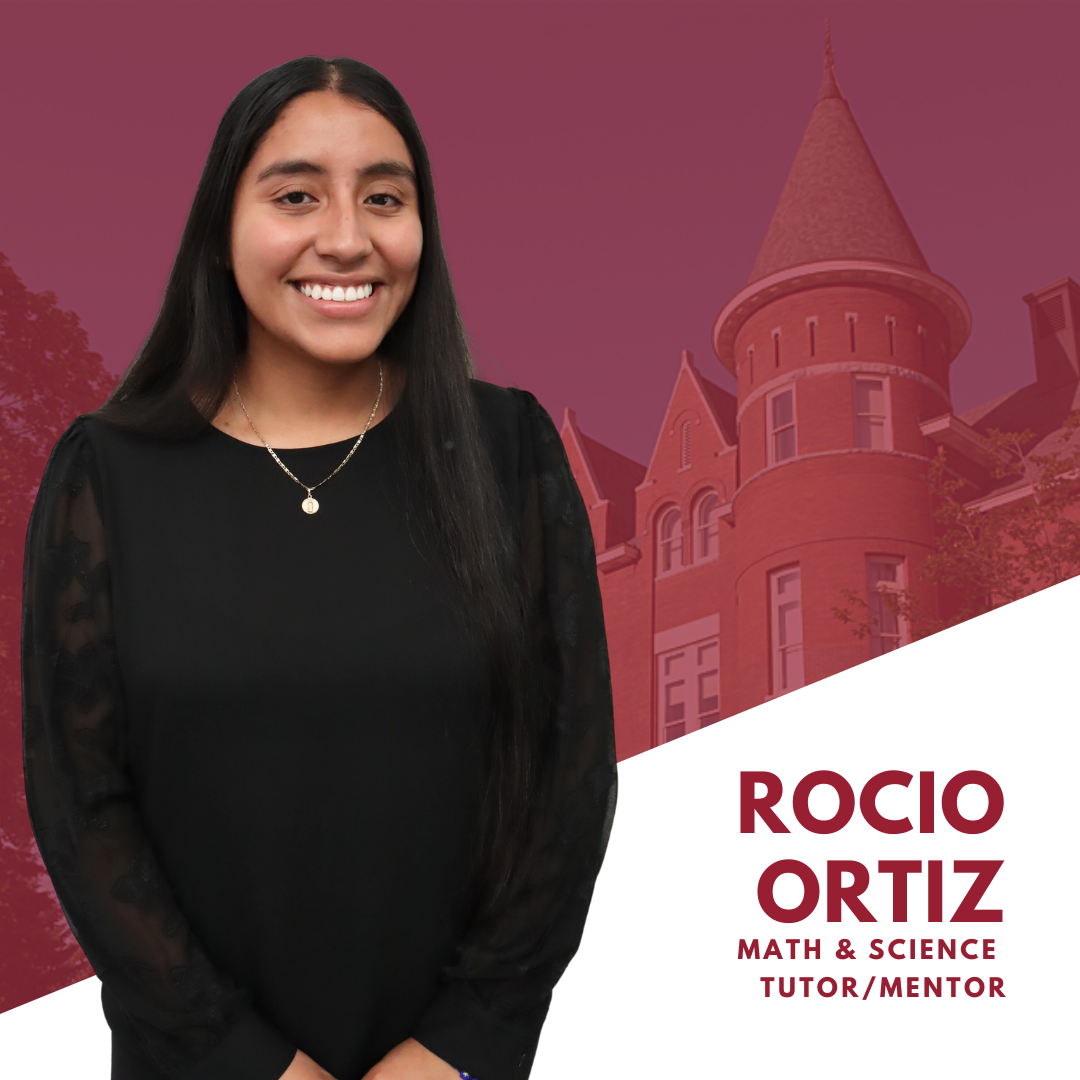 Rocio Ortiz 
Rocio was born in Moses Lake, Washington but was raised in Royal City, Washington. She is a first- generation sophomore at Washington State University and currently majoring in Animal Science on the pre-vet track. She was a part of the 2022 - 2023 CAMP cohort. Rocio plans to become a veterinarian to take care of the furry friends that take care of us. She wants to help underrepresented communities that have limited access to veterinary care. She also loves hiking, swimming, and spending time with friends and family.
Tutor/Mentor: Math & Science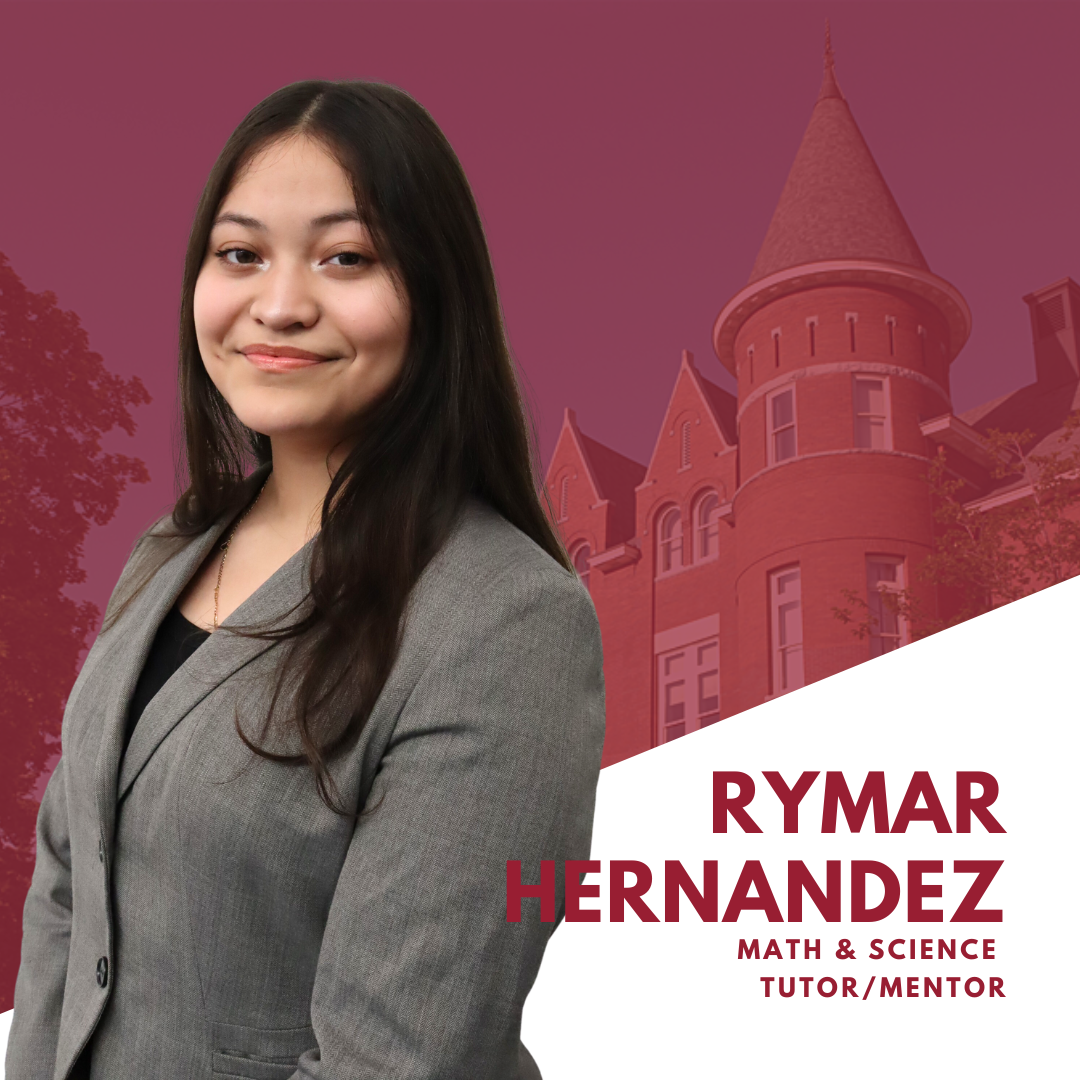 Rymar Hernandez 
Rymar was born and raised in Toppenish, WA, and was a part of the 2022-2023 CAMP cohort. Rymar is a first-generation college student and a sophomore majoring in Finance but wishes to pursue a double major in accounting. With motivation from her upbringing, she seeks to obtain a career in Finance and help low-income individuals overcome their financial adversities. Though Hispanic women are underrepresented in Finance, she hopes to break that mold.
Tutor: Honors/Science
CAMP Class TA
Juliana Romo
Juliana was born and raised in Yakima Washington. She was a CAMP student in the 2019-2020 cohort and had the opportunity to travel to Chicago for the USHLI conference. She loves community service and has been a team leader for the CASHE  conference, a member of WSU's MEChA, a current mentor for the Chicanx/Latinx student center, and a member of Gamma Alpha Omega Sorority, Inc. She is currently in her second year at WSU and is in the Honors College pursuing a major in Nursing with a minor in Spanish. She hopes to be a travel nurse and give back to underserved communities, and then return to obtain her Practitioner's and be able to work in pediatrics.